The Blacksmith's Fire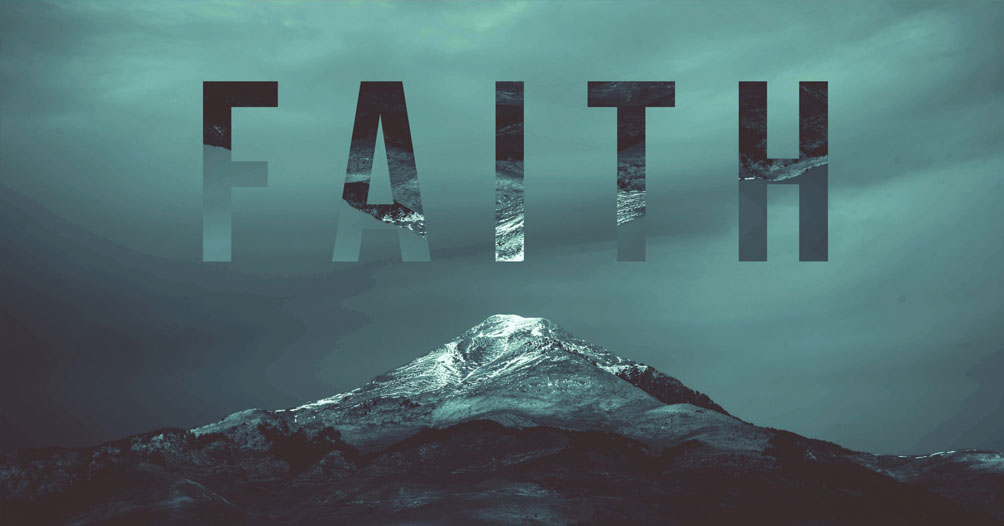 From everyone who has been given much, much will be demanded;
and from the one who has been entrusted with much,
much more will be asked. (Luke 12:48 NKJV).
Within the part of the Christian faith that I spent most of my life, there are some verses which people love to quote, frequently.
One of those would be Jeremiah 29:11: 'For I know the plans I have for you,' declares the Lord, 'plans to prosper you and not to harm you, plans to give you hope and a future'. Who does not want to know that God has a plan for them, and wants them to prosper? Though many seem to struggle when God's plan is not their plan for their lives and when God's desire is not their desire!! For those who love prayer and intercession, one of their favorite verses is the very last verse in Isaiah 54: 'no weapon forged against you will prevail, and you will refute every tongue that accuses you. This is the heritage of the servants of the Lord, and this is their vindication from me,' declares the Lord. (Isaiah 54:17).
Hands up all those who have prayed that!! Oops!! But you are not alone. I have met thousands who have done the same. But God thought you were serious about wanting to be a weapon against which no weapon can prosper.
The problem is that verse 17 follows verse 16 and that is a whole lot less attractive. In that verse the God who is unconditional love, the one who wants you to prosper and to have a future and a hope, and who really want you to prevail against all the weapons formed against you, speaks: 'See, it is I who created the blacksmith, who fans the coals into flame, and forges a weapon fit for its work.'
If you watch a video clip of a blacksmith fanning the coals into flame, they get the heat as high as possible, almost until it is a white heat, before thrusting a piece of metal deep into the coals whilst still pumping air into the furnace to make it hotter.
That piece of metal is you! And it is hot in there. And when it gets hot in our lives, how many times do we cry out to Him in prayer to get us out of the trial, the battle, the situation? Some, well actually most, blame the Devil; they command him to stop attacking them, to leave them alone. Now I am not one to defend the Devil, but I can imagine him saying "It's not me or my demons, it's your loving heavenly Father"!
And after what can seem like an eternity, the blacksmith takes the piece of metal out of the fire and takes it over to the anvil. I mean, how bad can it get having been in the fire? He picks up a large metal hammer and starts thumping the metal time and time again. Way too often it is a case of fire to anvil to fire to anvil! And if the fire isn't hot enough he pumps more air in until the heat rises.
Only when the blacksmith is happy, does he plunge the still hot metal into a cold water and allow things to cool down. Well done, you survived. That round!
The fire brings out the imperfections in the metal (your life); the hammering tempers the metal and adds in strength; and the water sets the metal and adds rigidity to it.
Based on personal experience, for many of us, this process goes on for years… and years! You prayed the prayer, you decreed the verse, you claimed it for your life. But the process is not what you had in mind at the time, I know. You do have a free will and can tell God to stop. You can quit anytime you like, but you won't make it to weapon status. You can quit reading this post if you choose, as it is about to get more challenging!
In our 21st century western lives, way too often we want God to fix us like some fairy Godmother waving a magic wand, preferably whilst we sleep. How is that desire working out for you?
This is the word that came to Jeremiah from the Lord: 'Go down to the potter's house, and there I will give you my message.' So I went down to the potter's house, and I saw him working at the wheel…. 'Can I not do with you, Israel, as this potter does?' declares the Lord. 'Like clay in the hand of the potter, so are you in my hand, Israel.' (Jeremiah 18:1-6).
A friend recently posted an image of Facebook that said "If he is the potter and you are the pot, don't be afraid when things start spinning."!
Hebrews 11 has a long list of the heroes of the Christian faith. From Noah to Abraham; from Jacob and Moses to Gideon and David. If you take a close look at their lives, you will see each of them had huge personal battles and character changes to undergo.
With all of them there was no magic wand, just years of trials and struggles:
GENESIS 37 & 39
Joseph's crazy journey of transformation, turned an immature dreamer to the savior of both Israel and Egypt:
Reuben further said to them, 'Shed no blood. Throw him into this pit that is in the wilderness, but do not lay hands on him that he might rescue him out of their hands, to restore him to his father.' (Genesis 37:22).
Then some Midianite traders passed by, so they pulled him up and lifted Joseph out of the pit, and sold him to the Ishmaelites for twenty shekels of silver. Thus they brought Joseph into Egypt. (Genesis 37:28).
Joseph's master took him and put him into the jail, the place where the king's prisoners were confined; and he was there in the jail. But the Lord was with Joseph and extended kindness to him, and gave him favor in the sight of the chief jailer. (Genesis 39:20-21).
Then Pharaoh sent and called for Joseph, and they hurriedly brought him out of the dungeon; and when he had shaved himself and changed his clothes, he came to Pharaoh. (Genesis 41:14)
Both his inside character and his outward appearance needed to change in order that he could fulfill his life plan. He wakes in the prison and goes to sleep in the palace.
JOSHUA 5:2-7
After forty years in the wilderness, there was a criterion for entering the Promised Land:
At that time the Lord said to Joshua, 'Make for yourself flint knives and circumcise again the sons of Israel the second time.' So Joshua made himself flint knives and circumcised the sons of Israel at Gibeath-haaraloth…..
For the sons of Israel walked forty years in the wilderness, until all the nation, that is, the men of war who came out of Egypt, perished because they did not listen to the voice of the Lord…. 
Their children whom He raised up in their place, Joshua circumcised; for they were uncircumcised, because they had not circumcised them along the way.
The flesh was removed and they were marked as forever belonging to God. It was also an act of obedience. Elsewhere it says that they camped in sight of Jericho, the very city that disqualified their parents and the prior generation.
One preacher I heard years ago said there could have been as many as 3 million people that came out of the wilderness and crossed the Jordan river. It would have taken days, if not weeks, to circumcise all the males and they would have needed up to a week to heal and be ready to move on – that's a week from the last person and all the time they were looking at the fortress they needed to conquer!
We have to deal with our fears to become the person we were created to be.
MALACHI 3:1:3
'And the Lord, whom you seek, will suddenly come to His temple; and the messenger of the covenant, in whom you delight, behold, He is coming,' says the Lord of hosts.
As believers and followers of Jesus he is inside us and we are in him:
But who can endure the day of His coming? And who can stand when He appears? For He is like a refiner's fire and like fullers' [launderers'] soap. He will sit as a smelter and purifier of silver, and He will purify the sons of Levi and refine them like gold and silver, so that they may present to the Lord offerings in righteousness.
There is the fire again, to refine us and take out the imperfections. Heat to bring to the surface all the crud and junk in our lives so it can be removed and we can become purer and stronger. So we, like Jesus, reach the point where we can say 'for the ruler of the world is coming, and he has nothing in Me;' (John 14:30).
To be truly Christ-like, we have to surrender all, just as he did and reach the same place that he did: 'The words that I say to you I do not speak on My own initiative, but the Father abiding in Me does His works.' (John 14:10). 'Do not believe me unless I do the works of my Father.' (John 10:37).
It is impossible be truly Christ-like unless we go through the blacksmith's and refiners fire and/or the launderers soap.
ZECHARIAH 3:1-6
Fifteen years ago, I was in a meeting when the speaker came over, put his hand on my head, and prayed that a new turban would be put on my head. I had never heard of a turban being in the Bible until I looked it up a few days later. The reality of the process I was in came to light, as did the promise for those who stay the course:
Then he showed me Joshua the high priest standing before the angel of the Lord, and Satan standing at his right hand to accuse him. The Lord said to Satan, 'The Lord rebuke you, Satan! Indeed, the Lord who has chosen Jerusalem rebuke you! Is this not a brand plucked from the fire?' 
Now Joshua was clothed with filthy garments and standing before the angel. He spoke and said to those who were standing before him, saying, 'Remove the filthy garments from him.' Again he said to him, 'See, I have taken your iniquity away from you and will clothe you with festal robes.' Then I said, 'Let them put a clean turban on his head.' So they put a clean turban on his head and clothed him with garments, while the angel of the Lord was standing by.
And the angel of the Lord admonished Joshua, saying, "Thus says the Lord of hosts, 'If you will walk in My ways and if you will perform My service, then you will also govern My house and also have charge of My courts, and I will grant you free access among these who are standing here.
But the result of the refining process in the lives of the Hebrews 11 heroes, was significant:
Noah saved humanity from destruction physically and spiritually by keeping the way open for Jesus to come.
Jacob became the father of tribes and the modern-day nation of Israel.
Moses saved God's people from destruction and then walked with intimately with God.
Gideon overcame, freed his nation from persecution and held peace over the land for the rest of his life.
David unified the nation, defeated the enemies and became the King Israel needed and God wanted.
Which brings me back to the verse we started with:
From everyone who has been given much, much will be demanded;
and from the one who has been entrusted with much,
much more will be asked. (Luke 12:48 NKJV).
It seems to me, based on these Scriptures and personal experience, that much is required of a person before much is given. That requires both faith and a firm commitment to the process of total transformation.
I remember saying to God at some point in the seven years of my journey through the blacksmiths fire and the launders soap, that if it took another ten years to complete the process then that was OK, as I could not go back to where I was; though at times I did not know how to go on either.
Maybe that was the same commitment Jacob had in wrestling God all night, even if he would limp the rest of his life. The blessing of God was worth the price (Genesis 32:22-31). There are no short cuts, but the rewards for us, our families, communities and nation can be life changing for generations to come.
At the end of my time in the blacksmith's fire, I wrote this poem in the early hours of a morning during a church speaking trip to Singapore. It had to from God as I am no natural poet! Hope you enjoy it – it's called "How Should You React". 
© David Powell, 2020