Tsaddiyq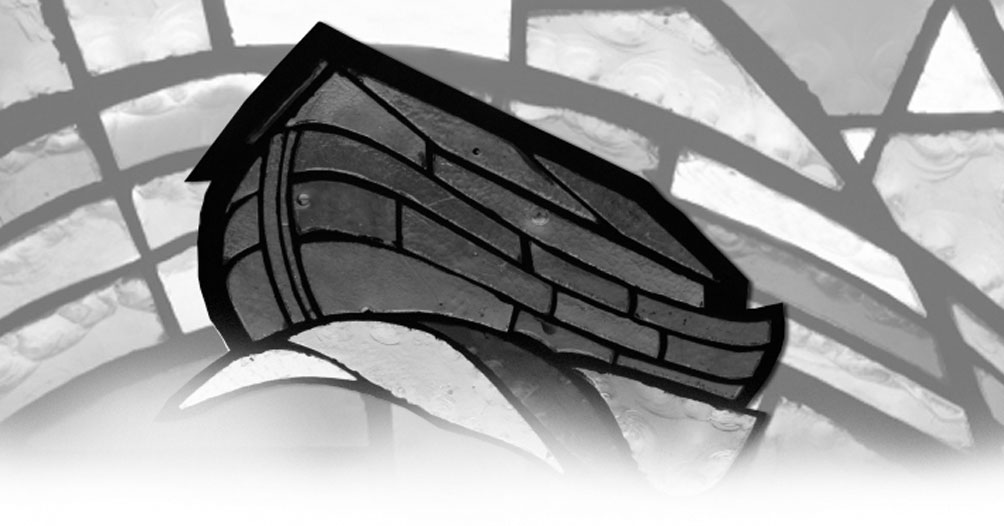 Noah was a just [righteous] man and perfect in his generations…(Genesis 9:9)
Then the Lord said to Noah, 'Come into the ark, you and all your household, because I have seen that you are righteous before Me in this generation.' (Psalm 34:15)
New Zealand is a nation that my wife and I both love and even though it is on the other side of the world, it is always the first thought when planning a vacation. I once told the Lord to never allow me to get invitations to minister there, as it would be almost impossible to discern if it was right! We spent Christmas 2007 in the spa town of Hanmer Springs and one Sunday the local church pastor spoke a message on character. In order to quickly illustrate his point, he talked about the Hebrew word' tsaddiyq'.
This word is very rarely used in relation to a specific person. The Brown-Driver-Briggs Hebrew Lexicon gives the following meaning for the word:
• just, lawful, righteous
• just, righteous (in government)
• just, right (in one's cause)
• just, righteous (in conduct and character)
• righteous (as justified and vindicated by God)
• right, correct, lawful
It literally means someone who, by very nature, reputation and character is righteous. If you saw a Levite or Nazirite in Bible days, one would instantly know who they were by their appearance and what that implied about their character and lifestyle.
The same was true of a Tsaddiyq. It was first and foremost a radical lifestyle and an extremely high position to hold. Their reputation and character would be widely known and "in thought or word or deed" they would always act in both the spirit and the letter of the Law.
In the whole of the Old Testament, the only person I can find among all the anointed and powerful men and women of God who was a Tsaddiyq is Noah. When Genesis 9:9 says: Noah was a just [righteous] man and perfect in his generations… the word used for "just" is 'Tsaddiyq'
As God looked across the earth, what set Noah apart from everyone else was not just his pure DNA but every aspect of his character and reputation.So what about the New Testament?
JESUS' FIRST COMING
If Jesus told us in Matthew 24:37 that "the coming of the Son of Man will be just like the days of Noah" it made me wonder if there was anyone with the same Tsaddiyq characteristics at Jesus' first coming.
The Greek word for Tsaddiyq is dikaios and Strong's concordance gives the meaning in a much more powerful way for us in the end times:
• in a wide sense, upright, righteous, virtuous, keeping the commands of God.
• approved of or acceptable of God
• used of him whose way of thinking, feeling, and acting is wholly conformed to the will of God, and who therefore needs no rectification in the heart or life
That last definition is the level at which we are all being challenged to live. It is also beyond what is humanly possible to achieve, and that is the point, because only God can create a person with a character like this. It is possible to achieve and many in Jesus' day lived this way even before His death.Sometimes dikaios is translated as "righteous" and other times "just" is used. Either way, to be an end time Tsaddiyq is going to take a major shift, in order that our reputation and standing before God is wholly conformed to His will, and there are no defects in us.
There was in the days of Herod, the king of Judea, a certain priest named Zacharias, of the division of Abijah. His wife was of the daughters of Aaron, and her name was Elizabeth. And they were both righteous [dikaios] before God, walking in all the commandments and ordinances of the Lord blameless. (Luke 1:5-6).
The Greek word translated "blameless" [amemptos] could also be translated as "free from fault or defect". I look at this in more detail in the post called "A Righteous Generation" because, as seemingly impossible as it is for us to achieve, righteousness is a position we occupy this side of the cross,even as we are also going through a process of transformation to be able to live in the fullness of it.
Despite Elizabeth being barren and Zachariah's unbelief and rejection of a Messenger of His Face, God chose to entrust "the greatest prophet born to a woman" to Tsaddiyq parents (Luke 7:28).
For John came to you in the way of righteousness. (Matthew 21:32). Though the Bible does not directly say that John was a Tsaddiyq, it tells us he came in the way of a Tsaddiyq. It is clear to me that to hold the office of a prophet means living as one whose way of thinking, feeling, and acting is wholly conformed to the will of God, and who therefore needs no rectification in heart or life. I am not sure how many who are called "prophets" today would qualify for the office, based on this criterion. To desire any spiritual office in the days ahead will mean us becoming much more like Christ in thought, word and deed.
After their betrothal, when Joseph realized that Mary was pregnant, the Bible records: Then Joseph her husband, being a just [dikaios] man, and not wanting to make her a public example, was minded to put her away secretly. (Matthew 1:19).
Joseph was a Tsaddiyq and acted in keeping with his character. Way too often things that should be handled in private are aired publicly to friends and anyone else who will listen. The same people who want to prosper, too often shame and criticize, gossip and dishonor. Joseph represents those with a pure heart. His words and actions came out of a heart of love and compassion for Mary, not for himself. Here is a man who appeared to have been totally wronged by his wife, yet his response is to handle it quietly and in secret, not to publicly shame her. To maintain such purity requires the ability to forgive quickly and release the other person from all debts, as well as keeping a short account with God and with man.
As was the Jewish custom, eight days after His birth Jesus is taken to the temple to be circumcised. And behold, there was a man in Jerusalem whose name was Simeon, and this man was just [dikaios] and devout, waiting for the Consolation of Israel, and the Holy Spirit was upon him. (Luke 2:25). Simeon was a Tsaddiyq and, like Anna who was with him in the temple that day, was aware of the promises of God for Israel. They were waiting expectantly for the Lord's appearing.
There is a depth of expectation that comes to those who have both a revelation and understanding of the times we live in and the promises of God for us.Having an expectant heart allows each one of us to be prepared to receive the fulfillment of the promises and to pursue the release of it in and through our lives.The five wise virgins had expectant hearts for the Bridegroom to appear at any time and there is an expectancy and hunger for a more intimate relationship with Jesus that has His Bride focused on making herself ready.
Immediately before His crucifixion, Pilate's wife had a revelation of who Jesus was and the word use to describe him is a Tsaddiyq:
While he [Pilate] was sitting on the judgment seat, his wife sent him a message, saying, 'Have nothing to do with that righteous man [Dikaios]; for last night I suffered greatly in a dream because of Him.' (Matthew 27:19). It should be no surprise that the spotless lamb of God should be recognized even before his death as someone "whose way of thinking, feeling, and acting is wholly conformed to the will of God, and who therefore needs no rectification in the heart or life". It was the very thing, as with Noah, that qualified Him to save humanity from destruction and to break the power of sin and death.
After Jesus is crucified, Joseph of Arimathea, who may have been a member of the powerful Sanhedrin goes to Pilate and asks for Jesus body. He too was a Tsaddiyq:
And, behold, [there was] a man named Joseph, a counselor;a good man, and a just [dikaios], who also himself waited for the kingdom of God. (Luke 23:50-51).
Like Simeon and Anna, and like many of us today, Joseph of Arimathea was also waiting for the appearance of the Kingdom of God. Expectation leads to positioning under the guidance and leading of Holy Spirit. It creates immovable faith, that what seems impossible in the natural is easily possible with God. It creates a passion and a hunger like Jacob had when he wrestled God until he received his blessing [Genesis 32:24-25]. When we are consumed by such a desire, we gladly pay the price of living the life of a Tsaddiyq.
TIME OF THE GENTILES 
When the time came for the message of salvation and Holy Spirit to be released to the Gentiles, God finds a Tsaddiyq to use to as the release point:
And they said, 'Cornelius the centurion, a just man [dikaios], one who fears God and has a good reputation among all the nation of the Jews, was divinely instructed by a holy angel to summon you to his house, and to hear words from you.(Acts 10:22).
When he was writing the Psalms, David saw a future Tsaddiyq generation who had overcome the issues of the soul and whose way of thinking, feeling, and acting was wholly conformed to the will of God, and who therefore would need no rectification in their heart or life.
For God is with the righteous generation. (Psalms 14:5).
Time and again when the Father chose to save humanity from destruction or to reveal Himself on earth, he used a Tsaddiyq/Dikaios. The men and women I have mentioned were forerunners, examples to us that it is possible to live the life of a Tsaddiyq/Dikaios in challenging times and amidst much darkness. As the time of the Gentiles now comes to an end, I believe we will see a worldwide company of Tsaddiyq/Diakos arising.
For the coming of the Son of Man will be just like the days of Noah.
Are you willing to answer the call?
Note: there are more posts on righteousness available in the Faith section of the site
© David Powell, 2020