No Record of Failure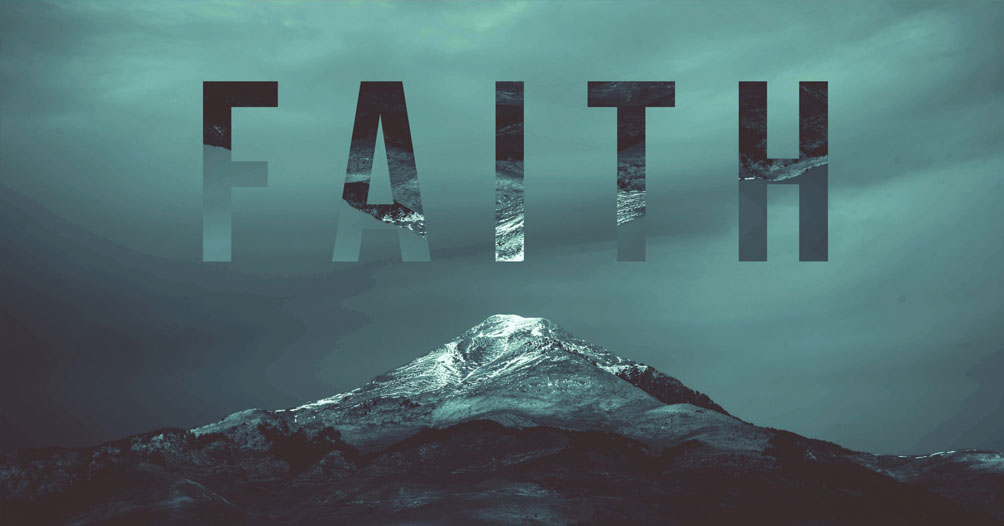 To review my past, apart from the blood of Jesus, is to subject myself to the spirit of deception – because I'm visiting something that no longer exists – Bill Johnson 1
If we confess our sins, He is faithful and just/righteous to forgive us our sins and to cleanse us from all unrighteousness. (1 John 1:9)
Anyone who is in Christ – the old HAS [completely] gone and the new HAS [completely] come.(2 Corinthians 5:17 emphasis added).
Over the last decade or more, I have been blessed to be able to travel around the world numerous times to both popular Christian destinations and to those where being a Christian could get you killed or put in prison. I have loved the adventures and seeing people's lives transformed, prayers being answered and the impossible happen.The biggest issue I have come across in every nation, is what I would call a crisis of "identity and position" of people who are believers and followers of Jesus.
There is a pandemic of "sin consciousness" rather than a "righteousness mentality".It is in church leaders, people who became Christians decades ago or just a few months ago, business leaders, and most, if not all, trades and professions. And the fruit of this unsettled issue is our identity – what we are and how we live. It is also how we think of ourselves, our belief system, and most often the answer to this is revealed in the words we speak and how we live our lives.Many Spirit-filled, Bible believing people have an identity crisis and one of the biggest areas of crisis is that of righteousness.
Sometimes in conferences or when teaching in Bible classes, I have asked for all the sinners in the room to raise their hands. I have yet to have less than eighty percent of the people raise their hands and most often it is close to a hundred percent of the people.
SINNER OR SAINT?
How different this is from the reality of God's Word:
IF we confess our sins, He is faithful and righteous to forgive us our sins and to cleanse us from ALL unrighteousness. (1 John 1:9 emphasis added).
If this applies when we repent for the first time and become believers and followers of Christ, then It also applies when we repent after salvation for the things we do and get wrong after salvation. Confession of the new sin is needed post-salvation, but not the sins/incidents we have confessed already and received forgiveness for. To do that would mean we doubt the power of the cross, the power of our salvation, and our very security in Christ.
Anyone who is in Christ – the old HAS [completely] gone and the new HAS [completely] come. (2 Corinthians 5:17 emphasis added).
Whether we see the reality of this is or not in our daily lives, the truth of this verse remains the same. The old has completely gone and new has completely come, whether we see it or not. The truth is always the truth! Is our identity – in this case a sinner or saint – determined by what we see with our eyes, or our emotions, etc. or by the truth of God's word?
Does the fact that I still sin at times mean I am still a sinner, when the reality is I am an adopted son/daughter of THE living God?
No one is looking, so you can be honest in answer these two questions. God already knows the answer! Based on experience, our answer could well be "mixed up"? We "know" we are saved but we can "doubt" at times or all the time!
But he must ask in faith without any doubting, for the one who doubts is like the surf of the sea,driven and tossed by the wind…a double-minded man,unstable in all his ways.(James 1:6-7)
OK maybe "all his ways" is a little hard. "Some ways" might apply more?You will know them by their fruits. Grapes are not gathered from thorn bushes nor figs from thistles, are they? (Matthew 7:16).
If fruit equals evidence, then what is the fruit in different areas of your life that show doubt? for his mouth speaks from that which fills his heart. (Luke 6:45).
What do we speak/say that shows doubt or false identity?
The likelihood is we will speak doubt or negatively about some areas of life and faith or about our certainty of getting into heaven when the time comes?It is the same with the question of whether I have an identity of a Son/Daughter or of an Orphan – it is how I live my life rather than what I know is true. But that is for another series of posts because that one has to do with the love of God the Father and our adoption as a joint heir in Christ.When Jesus hung on the cross and said, "It is finished", He had overcome sin and restored a way back to a personal relationship with the Father. Death was defeated and eternal life was released to all who would believe in Him. Now we could eat of the tree of life that was in the Garden in Eden.
ILLUSTRATION
Roland Buck was a pastor in Boise, Idaho, for over 29 years. One Saturday night in January 1977, at 10.30pm he was meditating and praying ahead of the Sunday service. As he laid his head on his arm he left that room and was taken into Heaven.God showed him the record room where people's lives are recorded. He was allowed to see the records of Abraham and Sarah's lives. Roland saw things that he was familiar with from the Bible and other entries he was not familiar with, such as the times they gave hospitality to others.As he carried on reading, he could not see where they stumbled, lied, lost faith. There was nothing in the books of these events that were in the Bible. So, he asked for the other books and was told God had no other books for the believers!
Curious he asked where God had written down the failures that were in the Bible."I have no other books. I do not record failure in heaven! 2
And their sins and their lawless deeds I will remember no more." Now where there is forgiveness of these things, there is no longer any offering for sin. (Hebrews 10:17-18).
This is totally liberating for every believer and follower of Christ. When our failures and stumbles are under the blood and forgiven, there is no record in the archives of heaven.
VERB OR NOUN
Maybe this sub-heading could have been "Action or Position"In the book of Romans, Paul uses the word "sin" forty-seven times, but only once is it a verb or action. The other forty-six times the word for sin is a noun, used to define a place or position. Yet over the centuries preachers and teachers have emphasized sin, the verb, until many are confused as to whether they are still a sinner or not, because they sin at times. The problem for many comes from being sin conscious rather than being righteousness conscious.
How shall we who died to sin [place] live any longer in it? (Romans 6:2)
For the death that He died, He died to sin once for all; but the life that He lives, He lives to God. Likewise you also, reckon yourselves to be dead indeed to sin[place], but alive to God in Christ Jesus our Lord [place]. (Romans 6:10-11).We now live on the other side of the cross, no longer in a prison of sin but a prison of righteousness. Jesus came to take us from being trapped in a prison of sin to a place of righteousness though His death and resurrection. The word Paul uses for righteousness is also a noun! In this prison or place of righteousness we sometimes sin (verb), yet if we confess our sin (verb) He is faithful to cleanse us from all unrighteousness.
When we get our clothes dirty they need to be washed to make them clean again. The same goes with our spiritual robes, but we wash them from the place of righteousness, not back in the place of sin!When we confess our sins at the time we are saved, He is faithful to cleanse us from ALL unrighteousness, both the sin and the fruit of it. The slate is wiped clean.Like Abraham's life book, our life story has no record. When we remind God of our sin, he has no memory or record of it. If there is no evidence of sin, when the books are opened in the final judgement you and I will only have to give account of anything that is not confessed and covered by the blood of Jesus.
That is why the judgement seat holds no fear for those who are believers and followers, sons and daughters of the living God. It is that assurance that gives me the courage to live my life as God intended and to do the greater works that Jesus said we would do (John 14:12). It was that assurance that allowed the hymn writer to declare "Bold I approach the eternal throne and claim the crown through Christ my own.3
I will greatly rejoice in the Lord, my soul shall be joyful in my God; for He has clothed me with the garments of salvation, He has covered me with the robe of righteousness… (Isaiah 61:10).My hope and prayer are that you can settle and live from the place of righteousness and grace consciousness, free from a sin focus and mentality that denies the power of the cross and the freedom Christ bought for you though his death. And remember the Trinity love you forever!There are more messages in the Righteousness Series available including "A Righteous Generation" and I am currently working on one called "The Justice of God in the Place of Righteousness".
End notes
1 Bill Johnson, Facebook status, 26 March 2013
2 Angels that Gather, Roland Buck, Whitaker House
3 And can it be. Charles Wesley
© David Powell, 2020